Radiation Free Lakeland have long argued for the closure of the cracked nuclear plants that EDF are running long past their planned lifetimes. Yesterday one of these cancer factories, Hunterston B was closed down because of the dangerously cracked graphite cores. The BBC report below toots a trumpet about the electricity produced by Hunterston but makes no mention at all of the 46 years of radioactive emissions and the fact that the resulting nuclear wastes (low, intermediate and high level wastes) and "cleaned up" infrastructure ( heading to landfill, incineration, recycled radioactive scrap metal, Drigg and proposed Deep Nuclear Dump ) will be dangerous to all life on the biosphere for so many generations to come. Yes lets toot a trumpet for the closure of a dangerous nuclear plant but the massive radioactive footprint of Hunterston will live on long after the limited use of electricity!
By Kevin Keane
BBC Scotland's energy correspondent 7th Jan 2022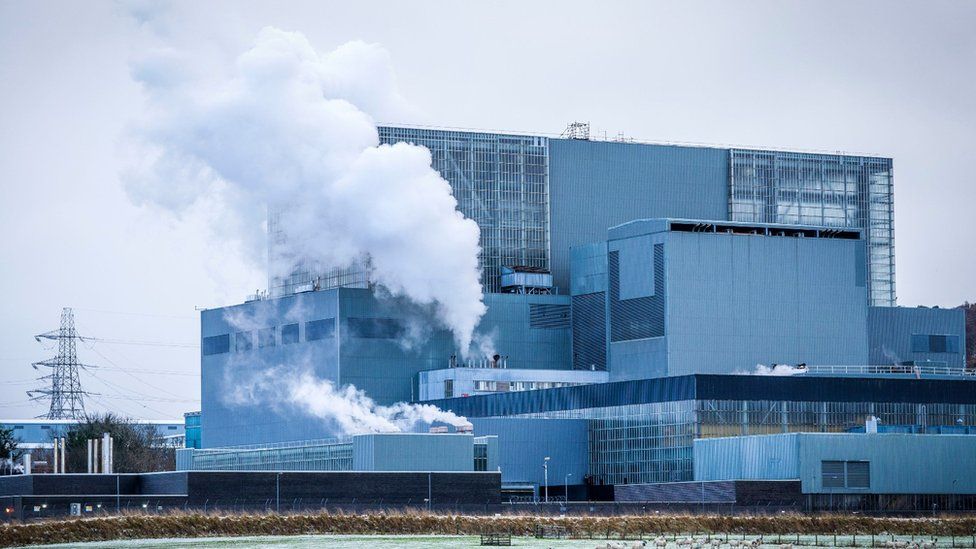 The Hunterston B nuclear power plant in North Ayrshire has been shut down for the final time after generating electricity for 46 years.
The plant's original 25-year lifespan was extended by more than two decades.
But the final closure was brought forward after cracks were found in the graphite bricks which make up the reactor cores.
A small group of former workers gathered at the power station at midday to see the final shut down.
The site, owned by EDF Energy, will now begin a three-year process of defueling with the spent nuclear fuel sent to Sellafield for reprocessing.
After that, the site will be handed over to the Nuclear Decommissioning Authority.
The 480-strong workforce at Hunterston will be cut by a quarter during defueling but the company said those 125 employees would either retire or be redeployed to other sites.
Station director Paul Forrest said: "It was originally thought Hunterston B would run for 25 years but investment in the plant and the people who work here mean we've been able to safely extend that to 46 years.
"This is an incredible achievement and everyone here is proud of what the station has accomplished."
Plans had been made to operate Hunterston until 2023 but the hairline cracks in the graphite bricks have shortened the life of the power station.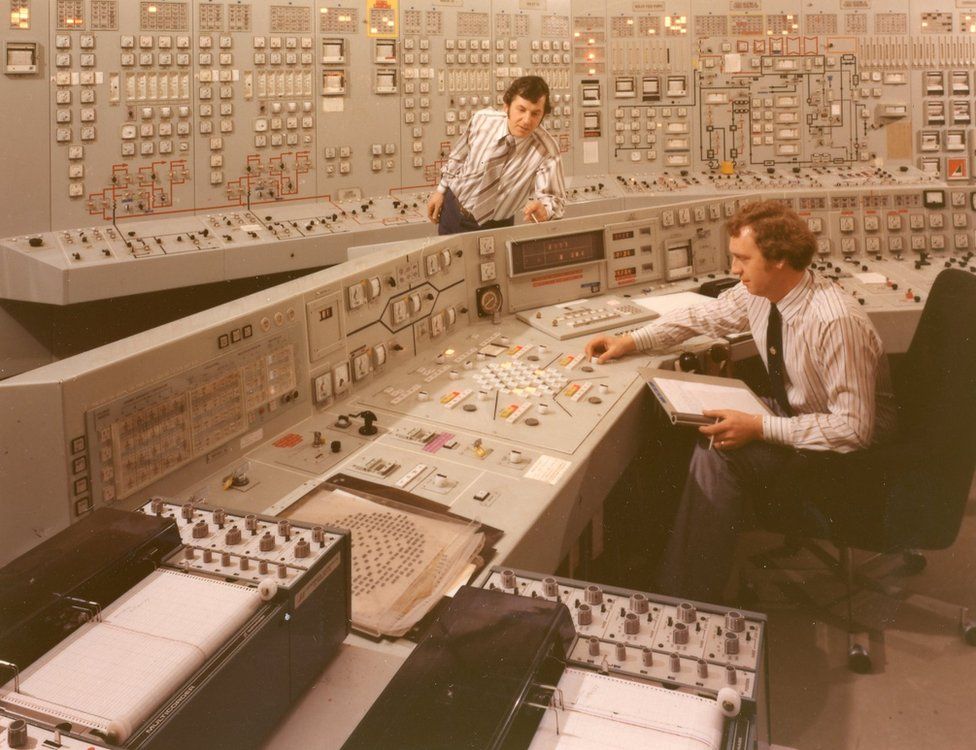 The cracks were first spotted in two graphite bricks in the reactor in 2014.
By 2018, a total of 350 bricks had been affected although the Office for Nuclear Regulation subsequently gave permission to operate at much greater numbers.
Each of the two reactor cores is made up of 3,000 bricks which form vertical channels for nuclear fuel and control rods to slide in and out.
The concern was that too many cracks, combined with a rare seismic event, could affect the structural integrity of the core and prevent it being shut down in an emergency.

The history of Hunterston nuclear power station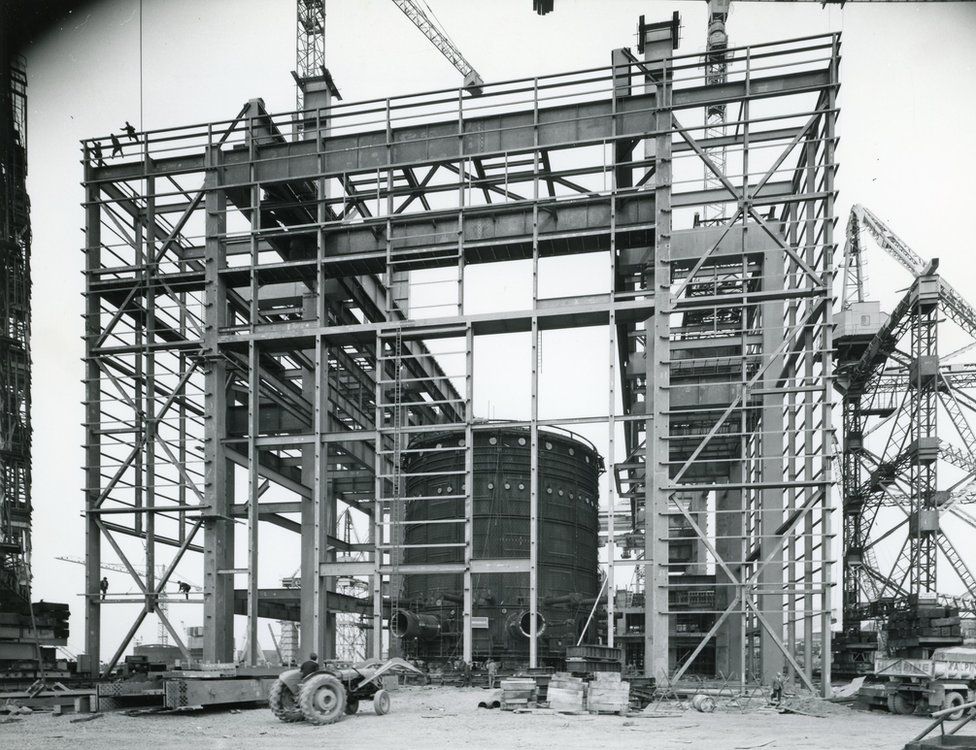 The Hunterston A plant, which is already closed, comprised two 180MWe Magnox reactors.
It began operation in 1964. Reactor 2 shut down in December 1989 and Reactor 1 in March 1990.
Construction of Hunterston B began in 1968 and reactors 3 and 4 began operating in February 1976 and March 1977.
When operational, the two reactors at Hunterston B provided a base-load of electricity which was enough to power 1.8 million homes.
Reactor 3, a 490MWe advanced gas-cooled reactor (AGR), was permanently closed down on 26 November.
Hunterston Reactor 4 – also a 490MWe AGR – has now shut down.

The closure will likely mean an increased reliance in the short-term on fossil fuel or imported energy sources but a bidding round is under way to significantly increase Scotland's offshore wind capacity.
The Scottish government has long been opposed to building new nuclear power stations.
Nuclear energy will still be generated in Scotland at the newer Torness power station in East Lothian.
Similar cracks are expected to develop there and at several other similar sites in England.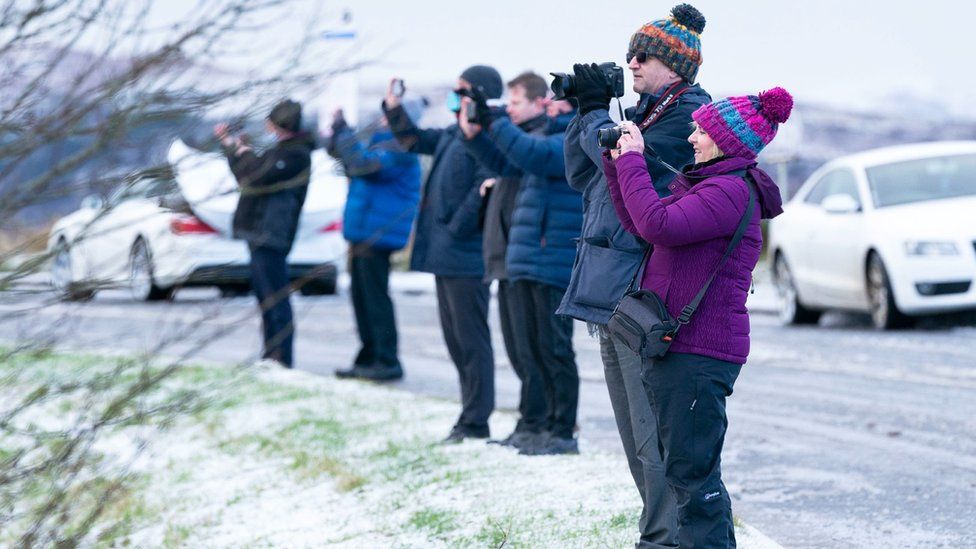 In December, EDF Energy announced that Torness would close two years earlier than planned in 2028 because of the issue.